Come on up!
We're in Suite C, on the right, up the stairs above Peet's Coffee.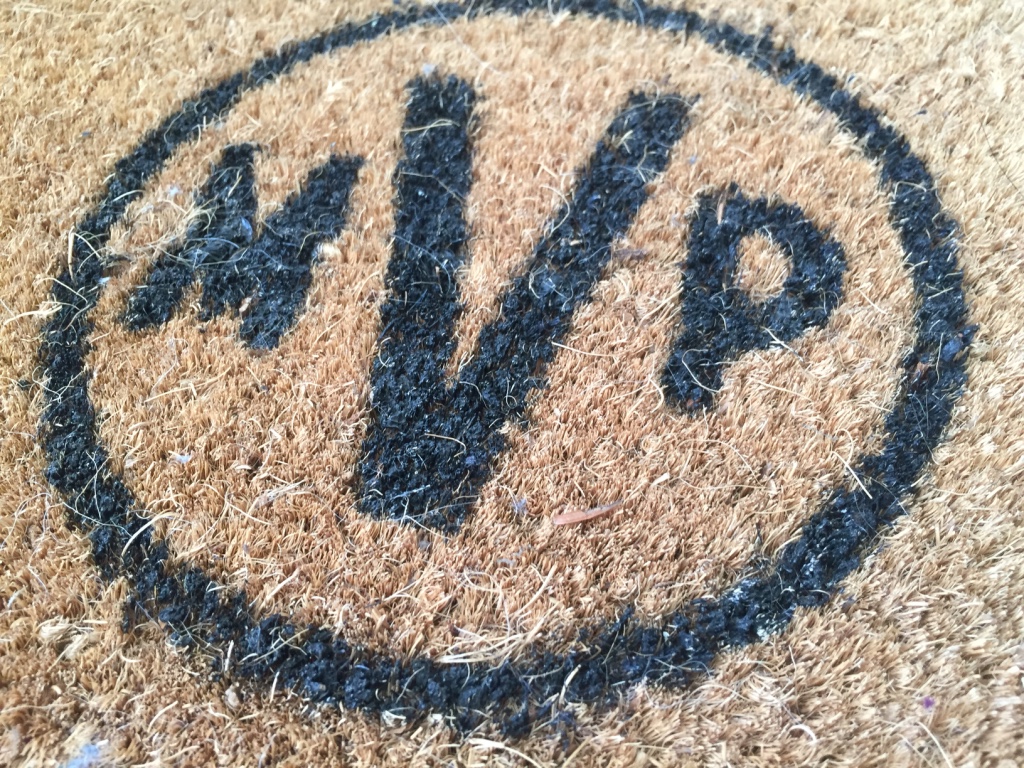 Welcome
Take off your shoes and get ready to work!
Reformer/Group Room
...And the reformers turn into mats!
See, we told you.
Comfortable mat conversions on our reformers = Shoulder Bridge all day! Classes max out at 4 students.
Self-Care Encouraged
...and we're here to help!
Feet in the Straps
Raise your hand if it's your favorite part of the workout.
ToeSox Sold Here
Get a grip! We carry ToeSox and Tavi Noir studio socks, and lots of cool Pilates props.
Reverse Computer Posture
No more Text Neck! The Pulling Straps series is great for strengthening and opening the upper body.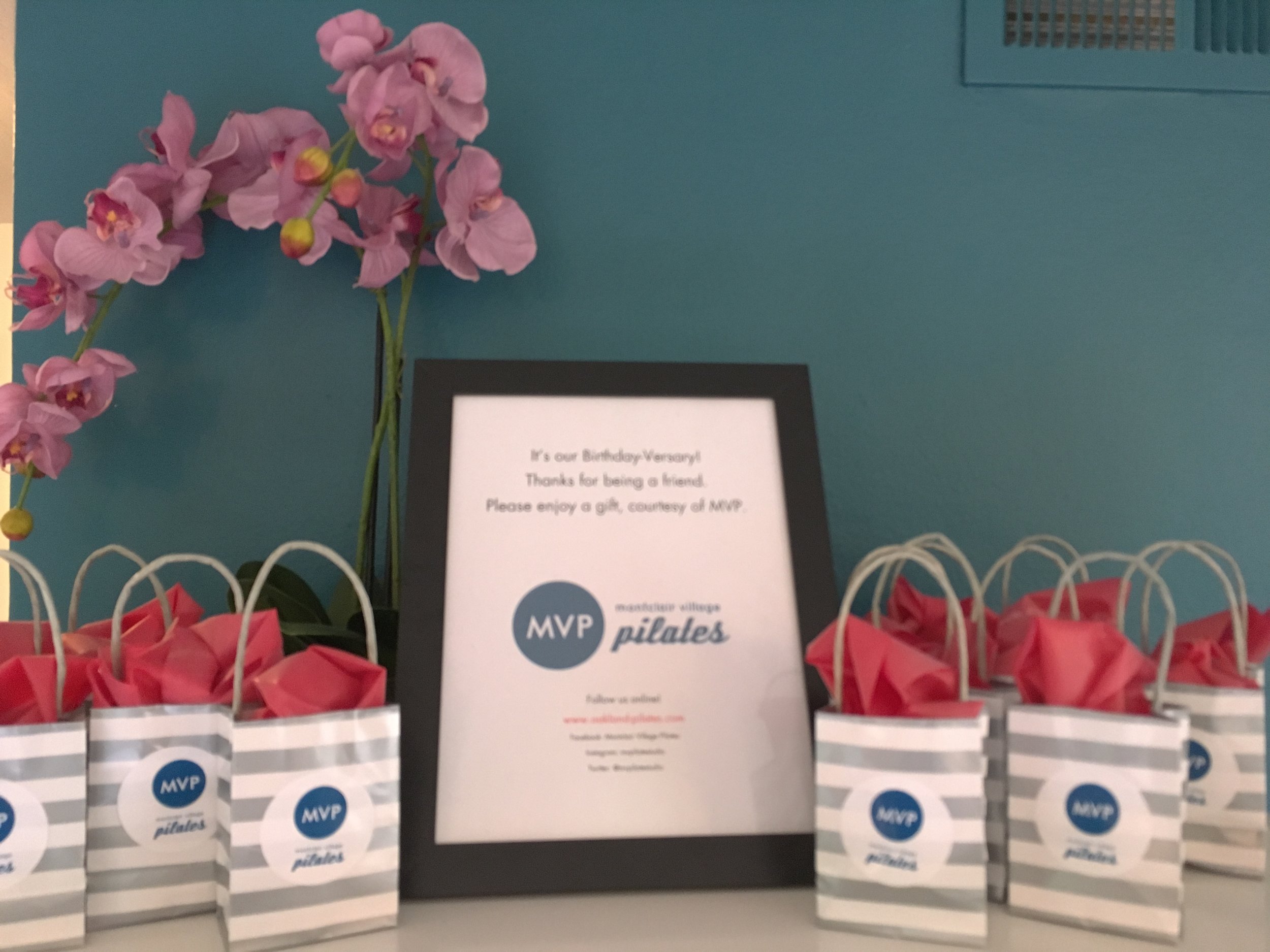 Happy Birthday-Versary!
April 2017: 1st anniversary of Krista's ownership & MVP's 5th birthday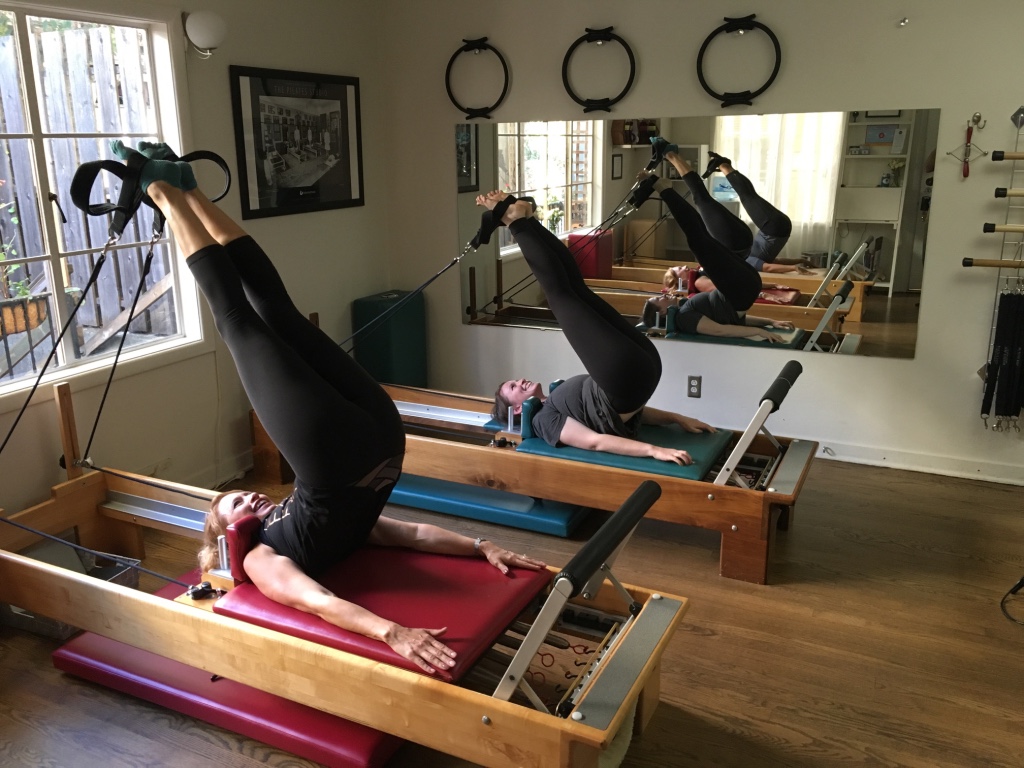 Short Spine Massage
We're smiling for a reason. It feels great!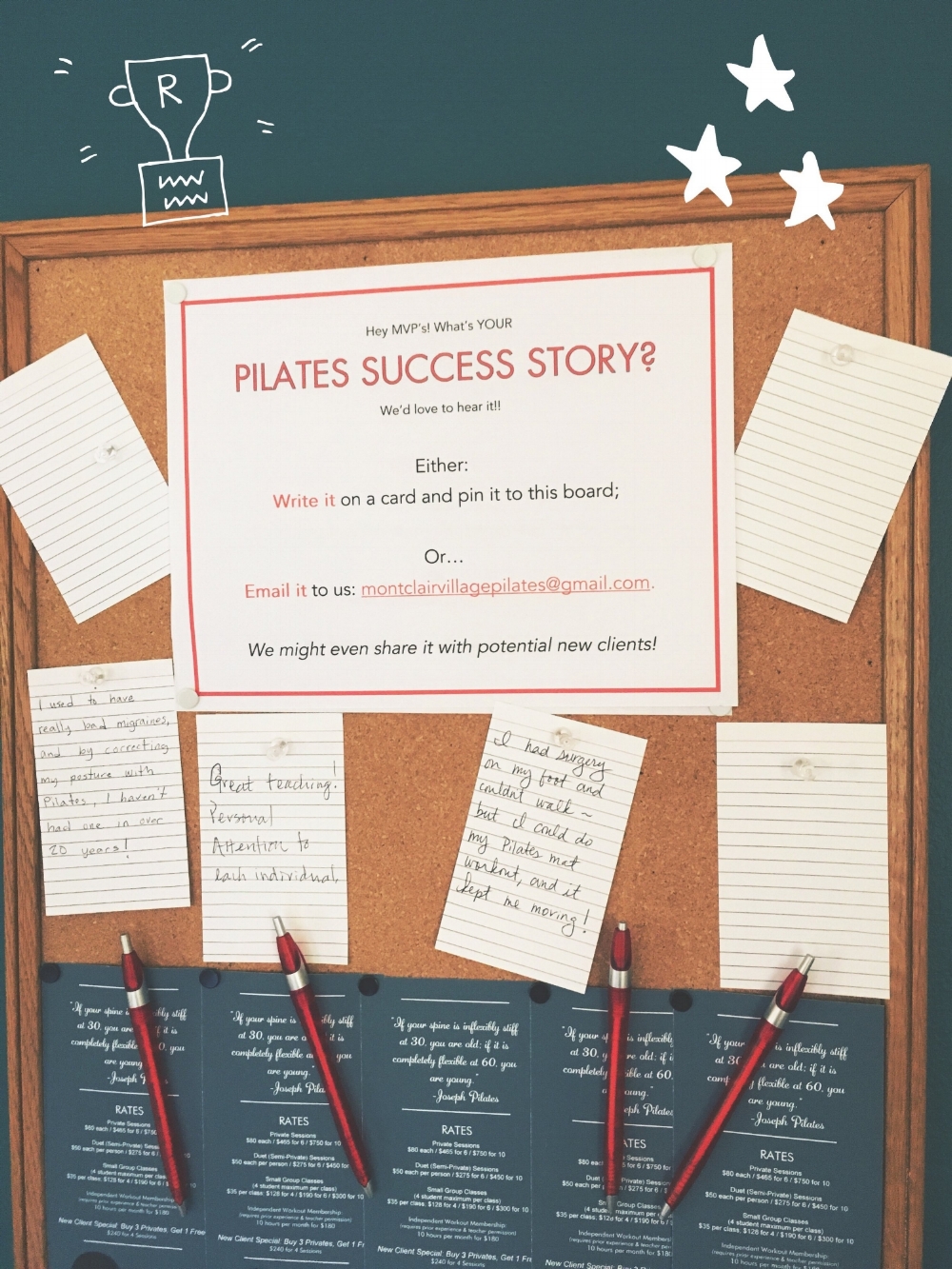 Pilates Success Stories
We love it when clients tell us how Pilates makes their lives better.
Mermaid
You don't have to make a "Blue Steel" face during Mermaid, but it doesn't hurt.
The Cadillac Room
Sometimes it's called the Trapeze Table. Great for gentle work and circus tricks!
These Chairs are No Joke
The Upside Down Push Up, assisted by Sophia
Client Quote of the Day
Hey, that's exactly what we were going for!